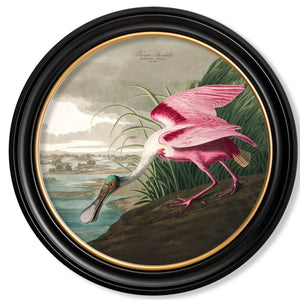 Spoonbill, 44cm
£8995

£89.95
Tax included.
---
---
Spoonbill, an Audubon illustration from the 1800's, is from his Birds of America volume of work.
Prints of this style were originally printed in black and white and then hand painted over the top to give them bright vibrant colours. 
These round frames are custom made in the UK.
Diameter 440mm

*Available by request in 700mm, 960mm or 1200mm