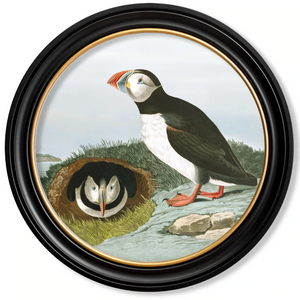 Puffin, 44cm
£8995

£89.95
Tax included.
---
---
A sight often seen on the May Isle, just off the East Neuk coastline.
This puffin print references the famous beautifully hand coloured Audubon print from the 1800s. Prints of this style were originally printed in black and white and then hand painted over the top to give them bright vibrant colours.  
These pieces are digitally remastered to restore damage, and bring back the original colours, then printed with archival grade methods to ensure the highest quality and prevent ageing.
Framed in the UK and ready to hang in your home.